Your Lawn – Our Commitment
For more than 25 years, LawnAide has been caring for lawns in Utah. Our services are customized to you and your lawn so we can help your lawn stay healthy throughout the extreme conditions we come to expect in Utah. LawnAides certified technicians have provided exceptional lawn care services that Utah has grown to love. Our unique formulas are designed to get the most out of the Utah soil and help you maintain a beautiful yard year long.
Signature Lawn Care Service Program
LawnAide Signature Blend provides your lawn with an optimal balance of Nitrogen, Phosphorus, and Potassium combined with an organic soil conditioner to help maintain a healthy turf and soil. We blend an organic soil conditioner that helps to enhance both nutrient absorption and nitrogen efficiency in the lawn. Lawns that have been on a conventional lawn program may contain excessive elements such as, heavy metals, sodium, and toxic chemicals. Our Signature Blend seeks to buffer the effects and lessen stress these substances can create in your lawn over time.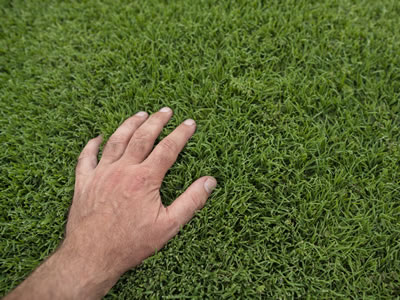 We do not offer mowing services.